Bradford Commercial Real Estate Services/CORFAC International Brokers Sale of Prominent Interstate 35E Site in North Dallas, Texas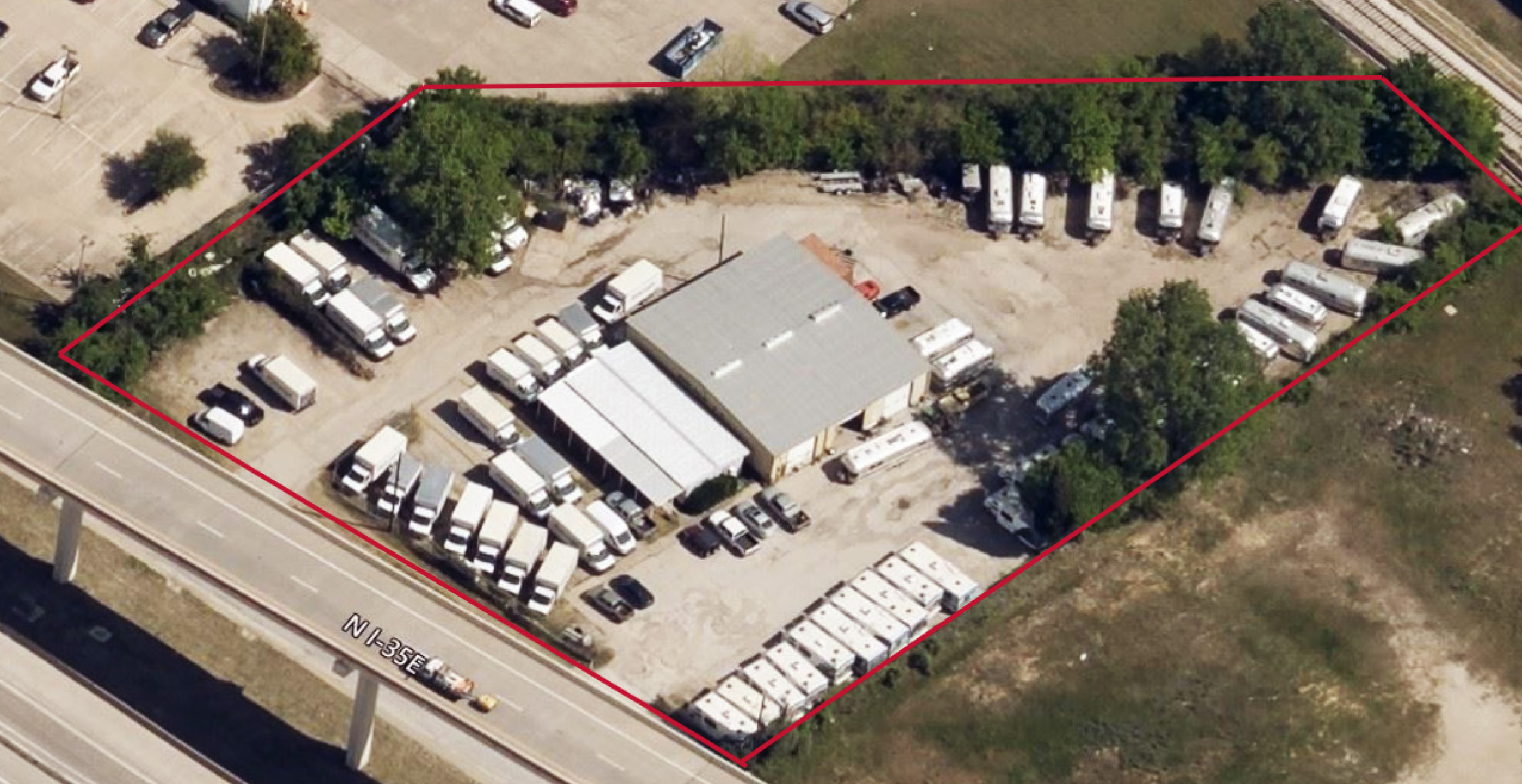 The original owner of North Dallas RV Inc. has sold its highly visible 1.2-acre tract along North Interstate 35E to a local businessman, who will retain the site's grandfathered zoning by maintaining the operation as-is. North Dallas RV is located at the Frankford Road exit of North I-35E in Carrollton, Texas. The industrial site, housing a 5,940-sf office/warehouse, boasts 275 feet of frontage along the interstate's service road.
Drawing a close to a 40-year hold, Bobby Wayne Doyal of Burnet, Texas, has sold the high-profile site at 2630 North I-35E, to Virani Service Group LLC. Jason Finch, market director of Dallas-based Bradford Commercial Real Estate Services, and Brian Pafford, executive vice president and managing partner, represented the seller.
"We definitely had a lot of interest, but the restricted freeway zoning eliminated several potential buyers," Finch says. "In the end, we had three competing offers at the same price."
It's common practice for cities to restrict development of freeway-fronting sites. Under the new owner, North Dallas RV and an affiliated truck rental company will remain operational. Rich Young Jr. of the Rich Young Co. represented the buyer.
"We selected the buyer who was most likely to be approved by the city of Carrollton," Finch says.
The just-sold property is situated within a few hundred yards of the interstate's on/off ramps. The land literally stands in the shadow of the flyover junction of I-35 and President George Bush Turnpike, which have a combined traffic count exceeding 300,000 vehicles per day.
Prior to the site's sale, the Texas Department of Transportation had taken a slice of Doyal's land holding as part of its $709 million reconstruction and expansion of a 6.39-mile stretch of I-35E. The project is slated to start this year and be completed in 2025.
About 30 years ago, Doyal had sold the RV business to a local operator, who had ground-leased the location until his death last year. His heirs were planning to close North Dallas RV, a decision that prompted Doyal to hire Bradford to sell the property.
Bradford Commercial Real Estate Services/CORFAC International is a full-service real estate company based in Dallas with an annual transactions volume exceeding five million square feet. The company manages and leases more than 20 million square feet, valued at $300 million, in North Texas for its strategic partners.