Benefits of Membership in the CORFAC Network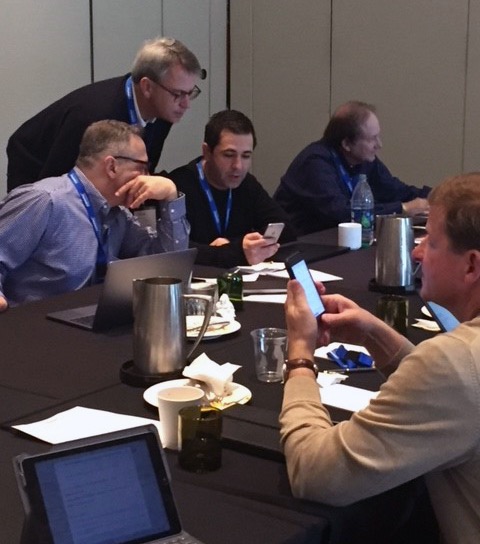 Membership in CORFAC International is by invitation only. Benefits of being a member of the network include:
Transaction referrals among member firms
Maintaining your firm's independence
Sharing of best practices among collaborative colleagues from around the world
Business networking at industry events
Access to industry tools, service providers and resources
The CORFAC App
Free access to CORFAC's listing platform, Buildout Sync
Friendships with some of the industry's top-producing brokers
and much more
CORFAC is also different from other commercial real estate networks because affiliation is dues-based. Affiliate firms and brokers keep 100% of their commissions, which encourages CORFAC affiliates to do business with one another. Just one referral can cover a firm's annual financial investment in the organization.
Another distinguishing factor: Affiliates retain their independence, keeping their firm name and local identity. When CORFAC seeks an affiliate for a market, firms that are recognized in their local and/or regional markets for their knowledge and expertise have the edge.
Because CORFAC affiliates have exclusivity in their markets, firms do not compete with one another for business. In fact, this exclusivity fosters collaboration among all firms across all markets. CORFAC brokers value the opportunity to share best practices and refer clients to their CORFAC colleagues when business extends beyond their market or area of expertise. This collaboration further strengthens the trusted relationships CORFAC affiliates build and enjoy.
All CORFAC brokers have the opportunity to participate in our governance structure and to help shape the organization's future direction.
Affiliates also benefit from marketing tools and our marketing and public relations consultant, who helps to expand CORFAC's global brand and promote business development opportunities for member firms. CORFAC uses a multichannel marketing approach, including digital, print and social media strategies, tradeshow participation and thought leadership in media outlets to demonstrate the value proposition of working with CORFAC firms.
Read more about the benefits of belonging to the CORFAC network or contact Chief Executive Officer Jonathan Salk at (224) 257-4400 or jonathan@corfac.com.