Bradford Commercial Real Estate Services/CORFAC International Earns Class A Office Leasing Assignment in Las Colinas, Texas
In a hotly pursued leasing assignment, T2V Properties has selected Bradford Commercial Real Estate Services/CORFAC International to lease the class A Westridge Park, a speculative boutique office project in the Irving/Las Colinas, Texas, submarket.
Dallas-based Bradford was up against several competitors vying for the opportunity to lease the two-phase project, located on a 5-acre tract at 1410 N. Westridge Circle in Las Colinas. Assuming leasing duties is the Bradford team of Richmond Collinsworth, first vice president, and Erik Blais and Jared Laake, both vice presidents.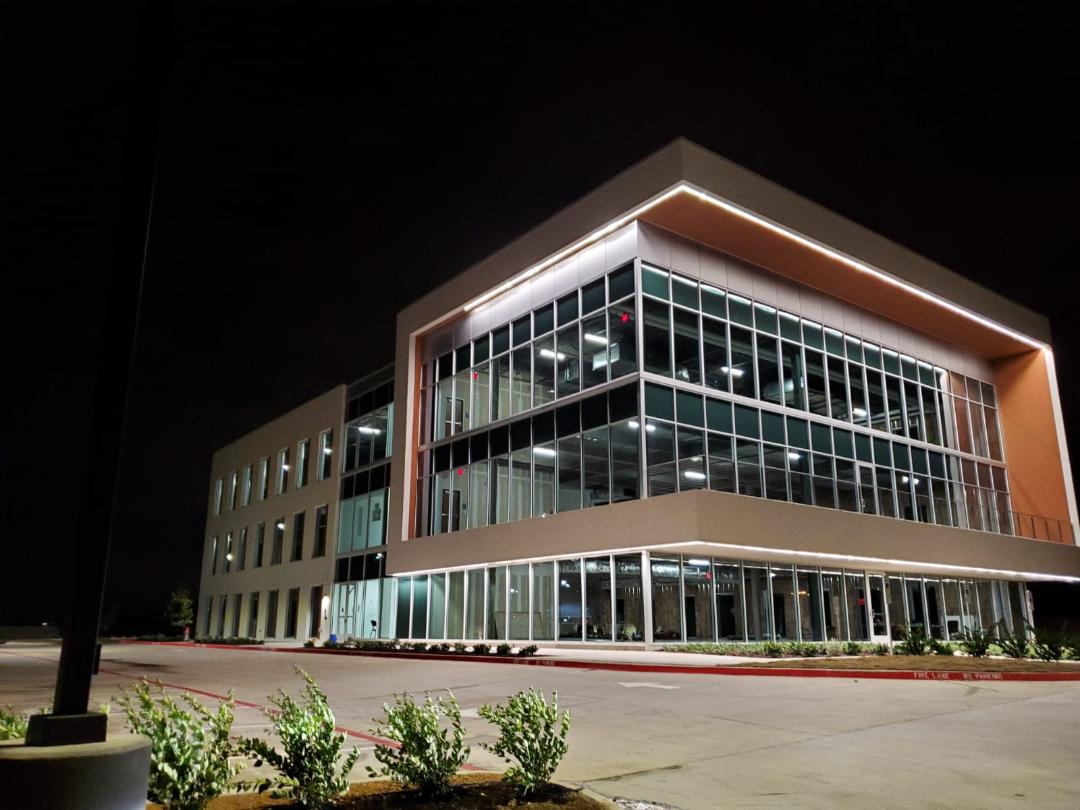 Phase I is a three-story office building, totaling 34,188 sf, that delivered in December 2019. Permits are in hand for an 88,100-sf second phase. Hoefer Wysocki of Dallas designed Phase I, which was constructed by Arch-Con Corp.'s Dallas team. Modus Design Studio is the architect for Phase II. Developer T2V Properties has yet to select the general contractor for Phase II.
"Architecturally, it's an incredible building in style and design," Collinsworth says. "It's rare to have an office building of this size and caliber in which the tenant will be able to fully control mechanical systems and protocols."
The Bradford team believes Westridge Park is well-suited for pandemic times amid a growing trend by tenants to vacate high rises and move into smaller buildings, whether they're downsizing or seeking better control of their environments. Also beneficial from a leasing perspective is the present-day exodus by companies leaving California for Texas. Adding to the project's appeal is large IT workforce in the immediate area and close proximity to two airports, the Dallas-Area Rapid Transit system and the Big D's CBD.
"I'm confident that any company looking to relocate from California will include Irving/Las Colinas in the search," Blais says. "It's challenging in the present environment, but we've pivoted our leasing strategies as a company to get in front of the right prospects."
The Irving/Las Colinas submarket is the second largest employment center in North Texas. It's a longtime preferred market for Corporate America – home to the global headquarters of eight Fortune 500 and five Fortune 1000 companies plus 150 foreign-based corporations.
Westridge Park was developed with a corporate campus in mind, but is easily adaptable to multi-tenant space. The 11,396-sf floor plates are divisible to 2,700 sf.
"It's a blank slate from a design perspective," Blais says."There is no other new class A office product in the submarket with its bells and whistle in terms of infrastructure."
The project has above-standard ceiling heights, floor-to-ceiling windows, a second-floor balcony overlooking Las Colinas and infrastructure boasting a three-phase electrical system and fiber optic connectivity. Phase II will house shared amenity space like a fitness center, conference room and café.
"There is an opportunity for growth with Phase II. It will break ground when the timing is right," Blais says.
Bradford Commercial Real Estate Services/CORFAC International is a full-service real estate company based in Dallas with an annual transactions volume exceeding five million square feet. The company manages and leases more than 20 million square feet, valued at $300 million, in North Texas for its strategic partners.