Commercial Properties Inc./CORFAC International Is Pleased to Announce 170,000-SF Industrial Lease for National RV Centers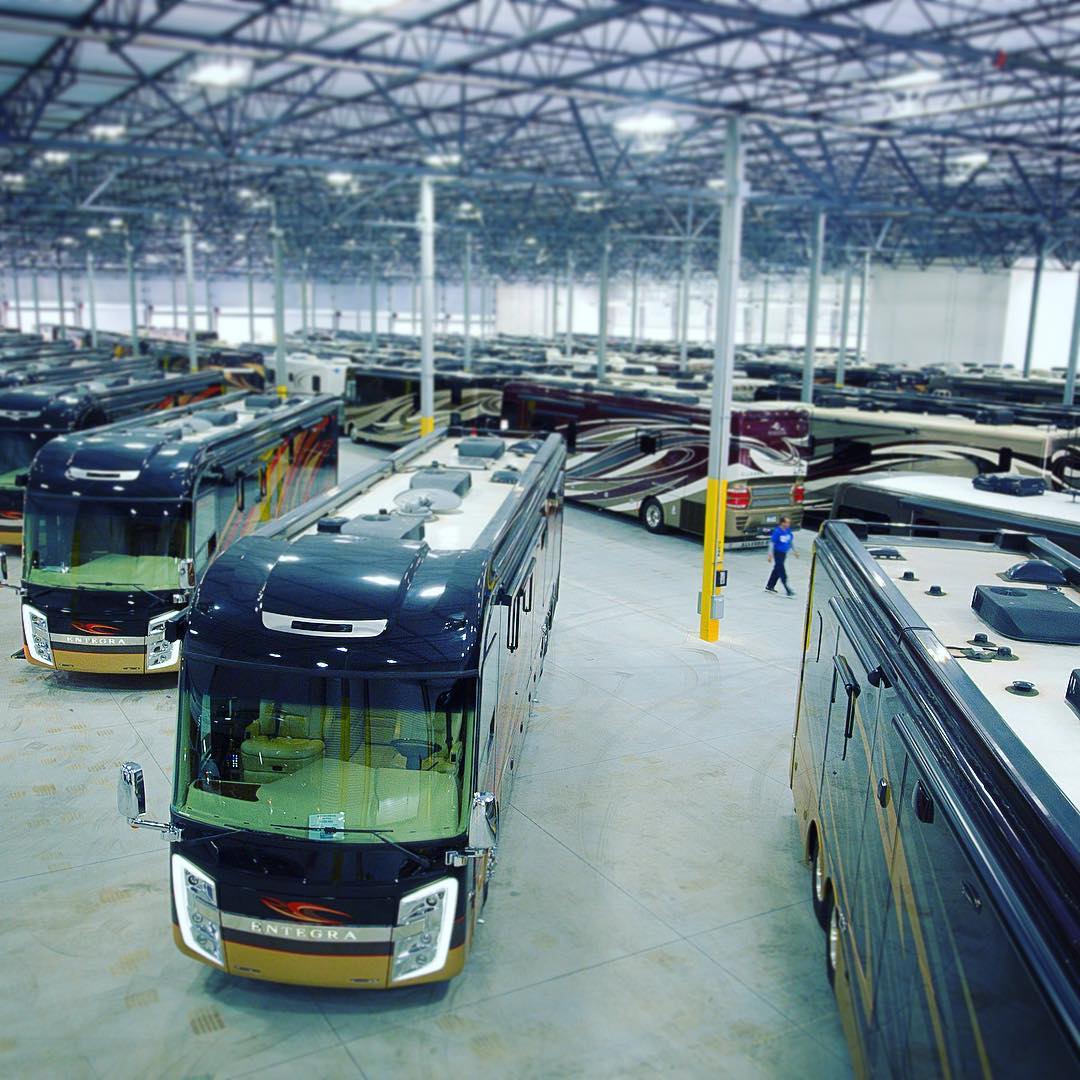 Commercial Properties, Inc./CORFAC International, Arizona's largest locally owned commercial real estate brokerage, is pleased to announce the long-term lease of the entire 170,625-square foot building for National Indoor RV Centers (NIRVC-AZ, LLC). Originally built in 2011, the Class A industrial manufacturing building consists of 17,000 SF of high tech office space, 12 megawatts of heavy power, 11 total drive-in doors, and 26-foot clear ceiling height in the warehouse portion of the building. The lease also includes 18 acres of surrounding land that includes a free-standing storage building.
CPI Senior Vice President Andrew Jaffe and Vice President Rex Griswold represented National Indoor RV Centers in their extensive site search across the Phoenix market. The building is located just north of Luke Air Force Base at 13351 West Rioglass Road in Surprise, Arizona. "This new location allows National Indoor RV Center to expand its fast-growing business in the Phoenix area," Jaffe said. "Once the current occupant, Rioglass Solar, Incorporated completes their move out, National will begin to make improvements to the property that will include adding more overhead doors, and make power and additional interior modifications to fit their specific needs."
Sam Sorensen of Sorensen & Black represented the owner/landlord, Rioglass Solar, Inc., in the negotiation of the lease.
Based in Lewisville, Texas, National Indoor RV Center is committed to simplifying the needs of RV owners by providing sales, service, repair, and storage in one location. The center in Surprise is the firm's second in the Phoenix area. Additional centers are located in Dallas, Atlanta, and Las Vegas. For more information on National Indoor RV Center, please visit https://www.nirvc.com/.
For additional information, please contact Andy Jaffe at ajaffe@cpiaz.com and (480) 214-1132 or Rex Griswold at rgriswold@cpiaz.com and (480) 244-7222.
About Commercial Properties Inc.
Established in 1981, Commercial Properties Inc. (CPI) is a full-service brokerage and property management firm for all product types of commercial real estate. Headquartered in Tempe, the company has more than 55 brokers and is operating throughout the Phoenix metropolitan area. Currently, CPI's listings include over 21.6 million square feet for sale/lease with more than 195 projects and associations under management, totaling over 11.6 million square feet.
CPI is the Phoenix affiliate of CORFAC International, comprised of privately held brokerage and property management service providers in 50 U.S. markets, 5 Canadian markets and 23 international markets in 16 cities CORFAC offices completed more than 10,000 lease and sales transactions totaling 620 million square feet of space valued in excess of $8.2 billion in 2018.