CORFAC to Launch #CORFACcares on November 1
CORFAC International is pleased to announce a new social media initiative that kicks off Monday, November 1. Inspired by the giving spirit of the holidays, #CORFACcares is designed to highlight our members' service-based efforts while raising funds for a meaningful cause.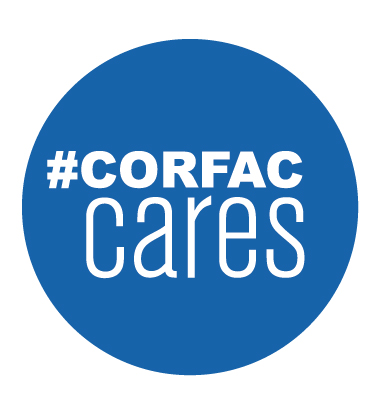 Throughout November when members use the hashtag #CORFACcares on social media posts related to their charitable service projects or contributions, CORFAC International will donate $1 for every like, share and comment on their posts to the American Red Cross.* CORFAC will track all #CORFACcares posts throughout the month, culminating with a donation on Giving Tuesday, November 30.
CORFAC members are involved in their communities and #CORFACcares will highlight the network's efforts to give back to their communities. Posts featuring member firms' or individual members' philanthropic endeavors on LinkedIn, Twitter, Instagram and Facebook that include the #CORFACcares hashtag are eligible. Members are also encouraged to schedule #ThrowbackThursday or #FlashbackFriday posts featuring charitable events they've completed in recent years.
Contact Chief Marketing and Communications Officer Jennifer Norbut at jennifer@corfac.com with any questions about the #CORFACcares initiative.
*CORFAC will donate $1 to American Red Cross for every like, share and comment on posts using the #CORFACcares hashtag up to $1,000.