CORFAC Welcomes 2022 President and Executive Leadership Team
CORFAC International is pleased to announce that Mason L. Capitani, SIOR, Principal of L. Mason Capitani/CORFAC International in Detroit, MI, will begin his term as 2022 President of the organization on January 1.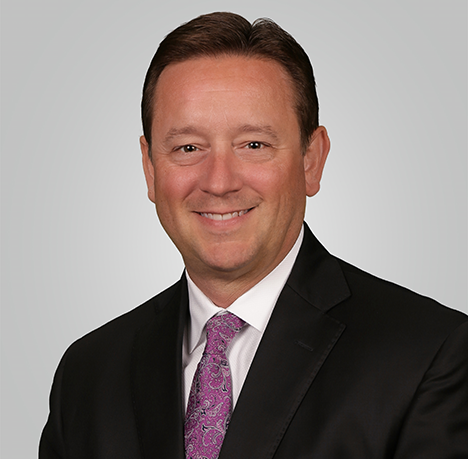 Joining Capitani are fellow officers:
Vice President Hayim Mizrachi, CCIM, Principal of MDL Group/CORFAC International in Las Vegas, NV
Treasurer David Boyd, CCIM, SIOR, of Boyd Commercial/CORFAC International in Houston, TX
Secretary Daniel Shindleman, CCIM, MRICS, of Bridgemer AG/CORFAC International in Wollerau, Switzerland
Capitani brings over 30 years of commercial real estate expertise to the organization and is a recognized industry expert, thought leader, resource, and friend to his local clients, colleagues, and fellow CORFAC members.
"I am truly honored to serve as the 2022 President of CORFAC International and to build upon the foundation that has been established by so many respected peers since our organization's inception," Capitani said. "My agenda will focus on enhancing the tools and resources that our member use on a daily basis to better serve our clients, making CORFAC International the No. 1 real estate network in the world."
Capitani has served on CORFAC's Executive Committee for several years. He has also served as Vice President, Treasurer, and Secretary of the organization as well as Chair of the Professional Development Committee. Capitani has been instrumental in CORFAC's membership growth and conference educational offerings. He holds the SIOR designation and has served as president of both the Michigan SIOR Chapter and Michigan's Commercial Board of Realtors.
CORFAC's 2022 Executive Committee includes:
President Mason Capitani, SIOR, L. Mason Capitani/CORFAC International (Detroit, MI)
Vice President Hayim Mizrachi, CCIM, MDL Group/CORFAC International (Las Vegas, NV)
Treasurer David Boyd, CCIM, SIOR, Boyd Commercial/CORFAC International (Houston, TX)
At-Large Member Frank Schulz III, SIOR, The Klabin Co./CORFAC International (Los Angeles, CA)
At-Large Member Paul Fogel, CCIM, CPM, SIOR, CBSB, Karbank Real Estate Company/CORFAC International (Kansas City, MO)
At-Large Member Cole Sweatt, TRI Commercial/CORFAC International (Sacramento, CA)
Congratulations to all 2022 officers and Executive Committee members. Thank you to our 2021 leadership team members for their dedication and service to the network.