Global PMC/CORFAC International Enters Into Strategic Partnership With Shinhan Bank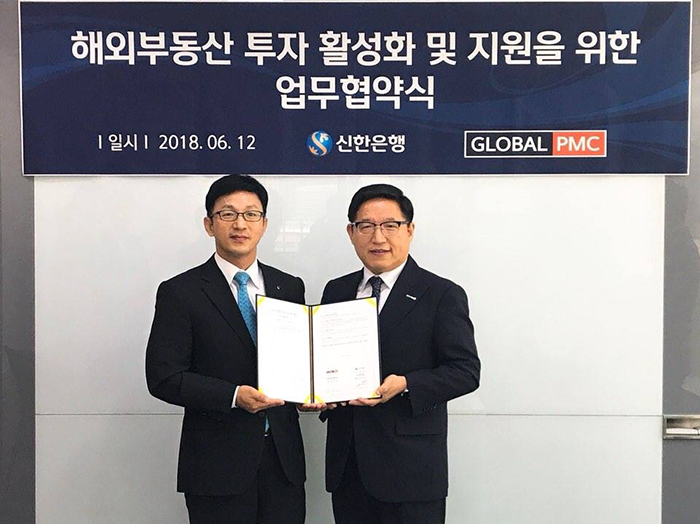 Global PMC/CORFAC International has announced a strategic alliance with Shinhan Bank to provide consulting services for overseas real estate investment.
The collaboration will include support for foreign residents in Korea, as well as acquisition and reporting procedures for acquisition purposes, remittance method, commission discount, and exchange rate preference. Shinhan Bank also provide real estate financial services.
In addition, Global PMC is partnering with a leading real estate services provider, PRDnationwide, a subsidiary of Colliers International, a leading real estate asset management company, and PRD Korea to provide Australian real estate investment professional services. In addition to this, both firms are building a solid network with CCIM Institute.
"This partnership will lead us to become a leader in overseas real estate investment as well as domestic real estate asset management," said Kim Yong Nam, president of Global PMC and the CCIM Korea Association. "We will not only provide information, we will provide analysis, recommendation of superior products, contracts in connection with field trips, and after-sales service."
Global PMC is the only Korean partner of CORFAC International, a comprehensive real estate services company based in Chicago, IL, USA. As an independent global real estate network with more than 80 offices around the world, CORFAC International is establishing an international network to share property information and transact properties among members in the US, Canada, Australia and the UK, etc.
This article originally appeared in The Korea Economic Daily