Member Referral News: COMMERCIAL PROPERTIES INC./CORFAC International, IS PLEASED TO ANNOUNCE THE $16 Million SALE OF NATIONAL INDOOR RV CENTER IN SURPRISE, ARIZONA
Commercial Properties, Inc./CORFAC International, Arizona's largest locally owned commercial real estate brokerage, is pleased to announce that NIRVC-AZ, LLC purchased the 170,625 square foot building being leased by National Indoor RV Centers (NIRVC-AZ, LLC). Originally built in 2011, the Class A industrial building consists of 17,000 square feet of high-tech office space, 12 megawatts of heavy power, 600 power drops, 12 total drive-in doors, and 26-foot clear ceiling height in the warehouse portion of the building. The purchase also included 18 acres of land.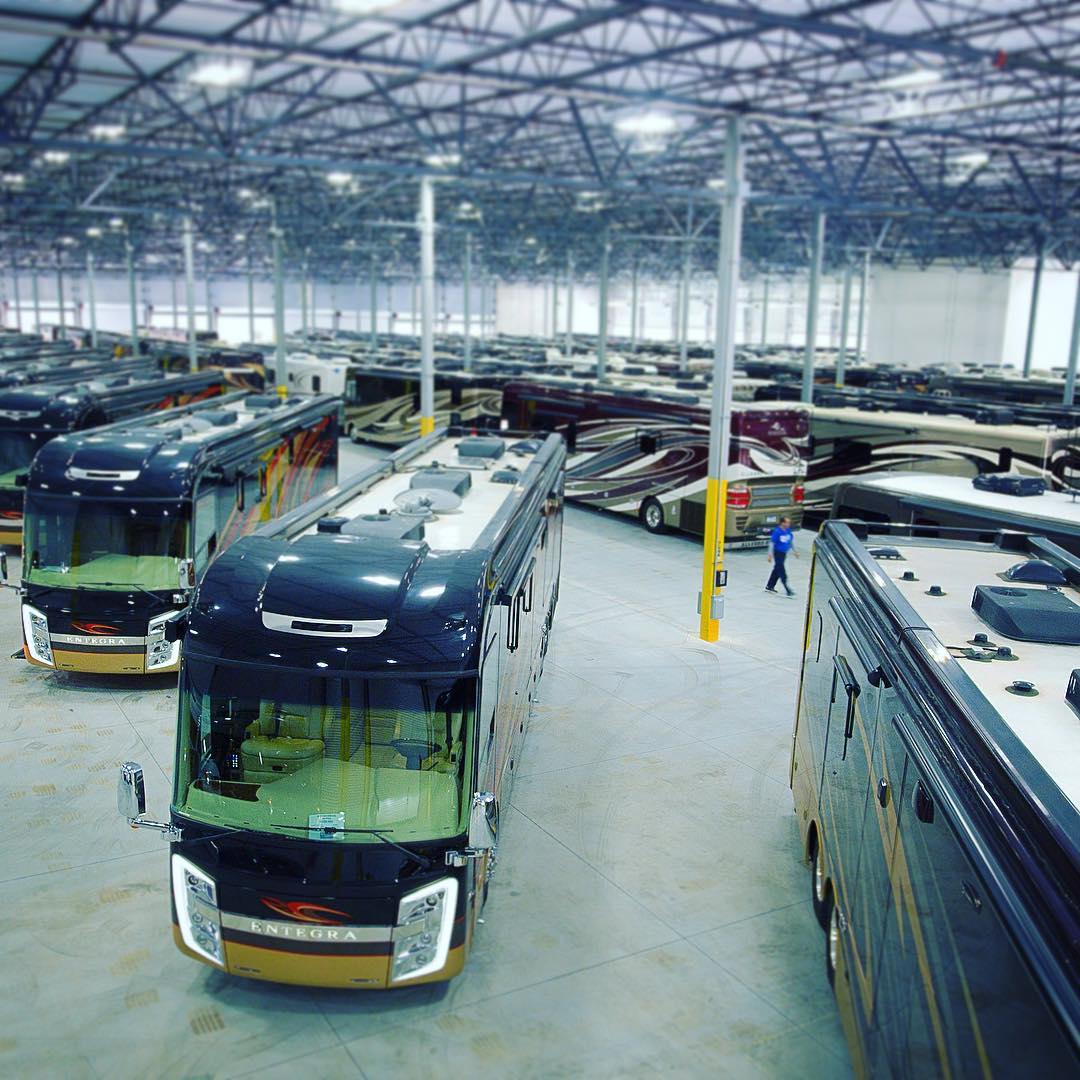 Leveraging affiliate firm connections through the CORFAC International network, Senior Vice President Andrew Jaffe and Vice President Rex Griswold were chosen to represent National Indoor RV Centers in Arizona. Fellow CORFAC broker Jason McCart with King Industustrial Realty/CORFAC International in Atlanta, Georgia, facilitated the connection between National RV Centers and CPI.
"It all began with a 10,000 square foot hangar in Deer Valley on a site of approximately 2 acres. This allowed National Indoor RV to enter the Phoenix market," Jaffe said.
"From there we started a search across the West Valley for a larger location to serve their rapidly growing number of clients. As soon as we identified the 170,625 square foot property in Surprise we negotiated the terms and conditions of the deal with ownership to allow NIRV to make the necessary improvements to the property during their lease. Existing production lines and specialized equipment needed to be removed, which took months to relocate," Jaffe noted. "About a month ago, we also helped them purchase another 5.6-acre site across the street in order to build an approximately 120,000 square foot building. When it's all said and done, between both properties they will have close to 300,000 square feet in buildings, not including the outside storage areas."
National Indoor RV Centers exercised their option, as planned, and purchased the leased building to continue to expand their fast-growing business in the Phoenix area. The property is located just north of Luke Air Force Base at 13351 West Rioglass Road in Surprise, Arizona. NIRVC-AZ, LLC, purchased the property for approximately $16,000,000 ($93.77 per square foot).
For additional information, contact Andy Jaffe at (480) 214-1132 or Rex Griswold at (480) 244-7222
About Commercial Properties Inc./CORFAC International
Established in 1981, Commercial Properties Inc./CORFAC International is a full-service brokerage and property management firm for all product types of commercial real estate. Headquartered in Tempe, Arizona, the company has more than 65 brokers and is operating throughout the Phoenix metropolitan area. Currently, CPI's listings include over 21.6 million square feet for sale/lease with more than 207 projects and associations under management, totaling over 13.7 million square feet.