HISTORY OF CORFAC - 1986 THROUGH 1989
In 1986 a group of SIOR members decided to form a new commercial real estate services network to foster collaboration and serve their clients domestically and internationally. They looked initially to SIOR to create a roster of firms that would eventually become CORFAC International. While the roster of firms has changed over the years, the close connection between CORFAC and SIOR has remained constant. This is the CORFAC "Network Within" story of its early years by one of the organization's founders.
BY STEVEN PODOLSKY, SIOR
Podolsky|Circle CORFAC International (based in Chicago, IL)
As written for the 20th Anniversary of CORFAC in 2009

Per my conversations with Charlie King and Al McConkey, and going through my personal records and recollections, these are the early years of CORFAC (originally to be called Association of Corporate Real Estate Specialists or ACRES):
November 1986 - The original presentation of the idea to form a new network was made by Charlie King in the coffee shop of the Grand Hyatt Hotel in Manhattan during an SIOR convention. Present at the breakfast were Charlie King and Al McConkey from King Industrial Realty, Stephen Blau of Quadrangle Realty, Mike Jacobus of McBride Corporate Real Estate and Steve Podolsky of Podolsky and Associates, Ltd.
January 1987 - The five of us met again in Atlanta at the King office, joined by Doug McCaw from Toronto and Don Ammerman from Orlando. It was agreed that we wanted to take the idea forward and to recruit from within SIOR for purposes of familiarity and adherence to a code of ethical standards. Podolsky was selected as the person to initiate invitations to selected SIOR firms.
Spring 1987 - Our next meeting was in Philadelphia, hosted by Quadrangle. Joining us were George Iliff from Iliff Thorn Real Estate, Tom Burns from Carey Winston, David Prior from the Klabin Company, Bob Adnopoz from the Beasley Company in Connecticut, Friedman Fogel in Dayton, OH and JGT in New Jersey. We initiated discussions regarding the name of the organization, the hiring of an attorney to establish bylaws and Articles of Incorporation (this work was initially done by the in-house corporate counsel at McBride) and to establish a Mission Statement. We had still not gone public and were recruiting under the radar.
July 1987 - The next meeting was in Rye, NY hosted by McBride. It was the first time that we had invited sales people. We held our first educational program on Lease Negotiations Strategies put on by Steve Podolsky and Sidney Saltz, who, at the time were teaching the course for SIOR around the country. Joining in Rye, NY were Nooney Krombach from St. Louis, Manhattan Real Estate from Detroit, Revel (Jim Bremmer) from Indianapolis, Lansco from Manhattan, Devitt & Co in Cincinnati, Darrow Hildreth in Dallas and C. Chase in Minneapolis. It was the first time we ran a meeting as a conference.
Fall 1987 - We met in Chicago, hosted by Podolsky and Associates. We were joined at this meeting by Mike Boyd of Boyd Page in Houston, Bob Percival of Percival's Inc. of Charlotte, NC, Nordblom Company of Boston and Porter Real Estate of Richmond, VA. We also interviewed people to provide accounting services and separately, a person to provide part-time executive director services.
By the end of the Chicago conference we had engaged SmithBucklin and Bonnie Sweetman to become our first Executive Director. We continued our work on the bylaws; we established our Mission Statement and worked on logos for the network's name.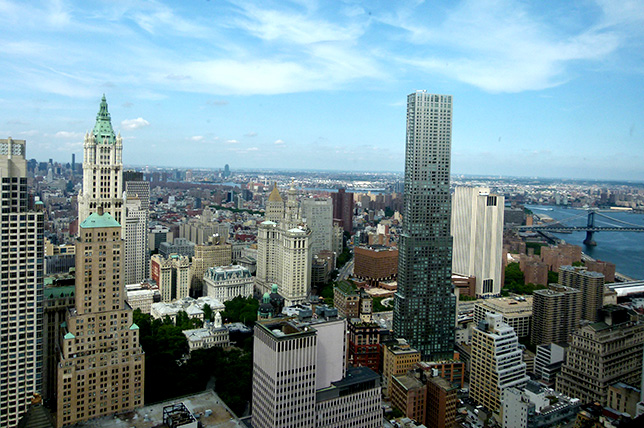 1988 - I do not remember the location of our meetings. During the course of the year we completed our bylaws, made final modifications to our Mission Statement, switched from ACRES to Corporate Facility Advisors (CORFAC) and went to work on new logos and artwork.
1989 - This was the year that we brought CORFAC into the public limelight, and the reason why we are celebrating the 20th Anniversary of CORFAC in 2009 and not in 2006. In CORFAC's early days, recruiting out of SIOR, we brought in firms that we knew, whose principals we were friends with. It was easier to recruit this way to create the critical mass that we needed to go public. They were not always the right firms, covering the right markets. It led to some turnover in the years after 1989, but I believe that we finally got it right.
It was agreed that our first four officers, and hence our first four presidents eventually, would be the Principals of the four founding firms. Charlie King, as the creator of CORFAC was offered the first presidency but deferred to Al McConkey of his firm. Al's presidency was followed by Mike Jacobus, Steve Blau and Steve Podolsky in 1992. Doug McCaw was scheduled to be president in 1993, but... you would have had to attend CORFAC's Fall Conference in Charleston for that story.